Make a P.L.A.Y. Date with P.L.A.Y. Space Consulting, where we come to your site to share our experience, knowledge, and philosophy for a new way of being with children in the classroom.
Our on-site P.L.A.Y. Date will re-envision and transform your space in a 3-step process: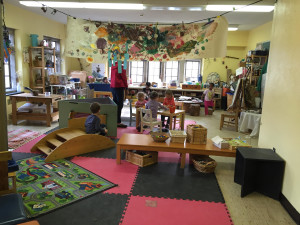 Collaborate
We'll help you think outside the box about your classroom environment.
Construct
We'll customize a design plan for your space.
Create a new space!
We'll assist you in creating a Reggio-inspired Project P.L.A.Y. Space for your classroom.

Developing Genuine Relationships Through the Art of Play, our workshop for educators, is available for your professional development needs and conferences.
Ready to set up an on-site visit and consultation or book us for a workshop? Email us!
Project P.L.A.Y Space Consulting clients and Workshop Engagements: 
Keystone College
Manor College
West Chester University
Temple University
Arcadia University
Philadelphia Community College
Miquon School
Schuylkill Center for Environmental Education
The Cooperative Nursery School at the Unitarian Society of Germantown
Delaware Valley Association for the Education of Young Children
Founders, Childhood Progressive Educators Study Group